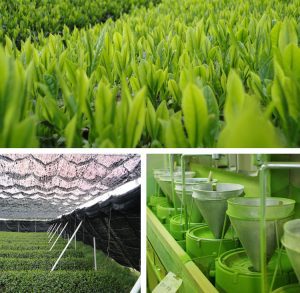 Matcha is called in chinese "抹茶", pronounced [mocha], "mo" means ground and "cha" means tea, refers to finely milled or fine powder green tea, but it is completely different with instant tea powder. It is a very unique Chinese Green Tea, Not only its extremely highest antioxidant and amino acid level than other raw fruits, and green vegies etc, but also unlike other regular steeped tea, its tea leaves are consumed completely. It is prevalent in Japan and its name is recognized by people, but it was originated from China in fact.

Matcha tea leaves are exceptionally great source of antioxidants and other nutrients such as various vitamins, and minerals, however, over half of the nutrients contained in the tea leaves including Vitamin A, E, Chlorophyll, and Dietary Fiber are water insoluble. Drinking Matcha means you have full benefits of Green Tea by taking both water soluble and insoluble nutrients.
Matcha is made by Chinese steamed green tea which is one kind of China green tea and is a unique making process in green tea. People have been drinking mocha tea in china more than 1,000 years ago. It is originated from Sui Dynasty (A.D.581-618), popular in Tang Dynasty (A.D. 618-907) and flourishing in Song Dynasty (A.D.960-1279).
As early as the Tang Dynasty years, people have developed a steaming green tea (tencha) and established a method of evaluating tea. It becomes indispensable daily beverage gradually and evolves into be a tea party in Song Dynasty, furthermore, the master Cai Xiang who was the most famous expert of tea commentary, wrote in release <<Cha Lu>> :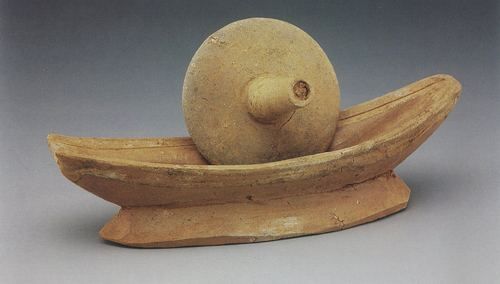 In Qing Dynasty, Ru Dunhe in his book <<Yuan Yan Si>> said, the ancient drinking tea must be "dian" tea first, especially on the mocha which will stir the tea into foam first, and then draw a pattern on its surface of tea liquid, it is called "dian" tea or fight tea. This is Chinese mocha Sado and recorded in china history. As time elapsed, the development of china tea industry was advancing, people used to drinking tea soup and abandoning brewed tea leaves instead of mocha. Mocha and Mocha sado are lost in Ming Dynasty
During the Nara and Heian periods of Japan, many japanese monks and nobles were sent to China in Tang Dynasty that were accompanied by Japan's leading buddhist scholars, including Saicho, Kukai and Eichu. Green tea was taken back to Japan by Japanese monks and nobles in 800 A.D. In the early Heian Period, Emperor Saga is said to have encouraged the drinking and cultivation of tea in Japan. Tea drinking was first referred to in Japanese literature in 815 in the Nihon Koki (Later Chronicles of Japan), recording that Eichu invited Emperor Saga to Bonshakuji temple, where he was served tea.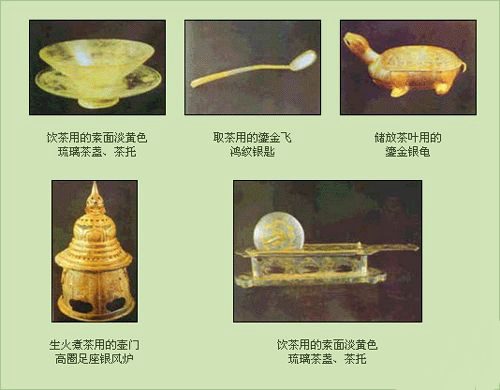 At this time, tea was extremely valuable and only drunk by imperial court nobles and Buddhist monks. In 1191, in the early Kamakura Period (1185-1333), Eisai, founder of the Rinzai sect of Zen Buddhism, took back China Mocha and Sado to Kyoto from Song-dynasty China. It was originally drunk before meditation to help with mental awareness and clarity. In the 16th century Zen Buddhist monks created the Japanese Tea Ceremony and it quickly became very popular.
Hangzhou was the origin of Japanese Tea. Japanese merchants imports Chinese tea from here since the establishment of diplomatic ties between China and Japan. Hangzhou gradually forms a center of producing and selling Japanese green tea. Nowadays, China imported Japanese tea machine and technology of cultivating tea variety, managing tea plantation and producing tea, meanwhile, inherit from china traditional tea making process and combine modern tea knowledge, Chinese mocha is flourishing again.
Lin'an Tian Mu Mountain is in Lin'an city, Zhejiang province of China and rated as state-level natural scenic. The continuous peaks of Tian Mu Mountain look comely and fascinating. Its elevation of major peak named west tian mu and east tian mu were about 1500 meters. Tian Mu Mountain always is year-round fog and humid climate. Its lush forests and leaves landing formed ash brown forest soil and humus layer reached to 20cm. The loose and black soil appears its acidifying property. Therefore, all of these features are to be suitable for the growth of fine tea.
Our matcha green tea is organically farmed at the foot of the Tianmu Mountain where is located in an undeveloped natural valley, about 600m above sea level and widely distributes more than 430acres tea plantation. Significant morning and evening temperature differences, misty weather and extremely permeable calcic soils make the area ideal for farming tea. We try to maximize the benefits of Nature itself and use no agricultural chemicals. This and using only organic fertilizers allow us to grow safe and reliable organic products[1].
[1] We can produce not only Longjing, Maofeng, Chunmee, Tian Mu Qing Ding, Anji White Tea etc Chinese green tea and black tea, but also Sencha, Gyokuro, Genmaicha, Hojicha, Tencha and Matcha etc Japanese green tea in our 1000+acres tea planation. All these tea are organic and certified by BCS
Modern grinding techniques involve the use of sophisticated machines, which greatly decrease the time and cost associated with stone grinding, producing a more affordable matcha and increasing its availability outside of market.
Our organic matcha has a smooth and lightly sweet flavor. All the flavors and intensity of this matcha is well preserved. The result is a rich green, frothy brew to lead you'll come back to time and time again. Please try the flavorful tea we have grown and created with the utmost care.
The difference of each Matcha
| | | | | | |
| --- | --- | --- | --- | --- | --- |
| | | | | | Shade Cover, Steamed and Baking |
| | | | | | Shade Cover, Steamed and Baking |
| | | | | Pomona green with Yellowish | |
| | | | | Green bloom and yellowish | |
| | | | | | |
| | | | | | |
| | | | | | |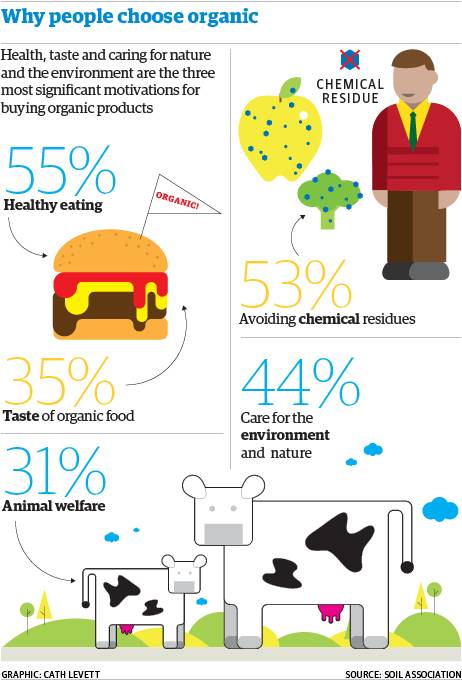 ⑴ Organic Tea: The Safest Choice​
Certified organic tea is free of synthetic fertilizers, herbicides, and pesticides. Organic tea agriculture sustains the health of soils, ecosystems and people. It relies on ecological processes, biodiversity and cycles adapted to local conditions, rather than the use of inputs with adverse effects. Organic tea agriculture combines tradition, innovation and science to benefit the shared environment and promote fair relationships and a good quality of life for all involved. Synthetic pesticides are known to pose significant, acknowledged health risks to people—including birth defects, damage to the nervous system; disruption of hormones and endocrine systems; respiratory disorders; skin and eye irritation; and various types of cancers. Herbicides have also been associated with certain cancers and Parkinson's disease.
⑵ A Better Tasting Tea of Organic Matcha
All our organic teas are certified organic in accordance with the Ministry of Agriculture, Forestry and Fisheries of Japan (MAFF), the USDA National Organic Program and national accreditation body DAkkS GmbH. This means our tea products are inspected by a third party (Kiwa BCS), insuring that all our tea is certified organic.
Teas that are not certified organic are often air dried without rinsing, meaning that synthetic chemicals are dried on the leaf, and may end up in your cup. This can affect the quality of the tea and pose potential health risks.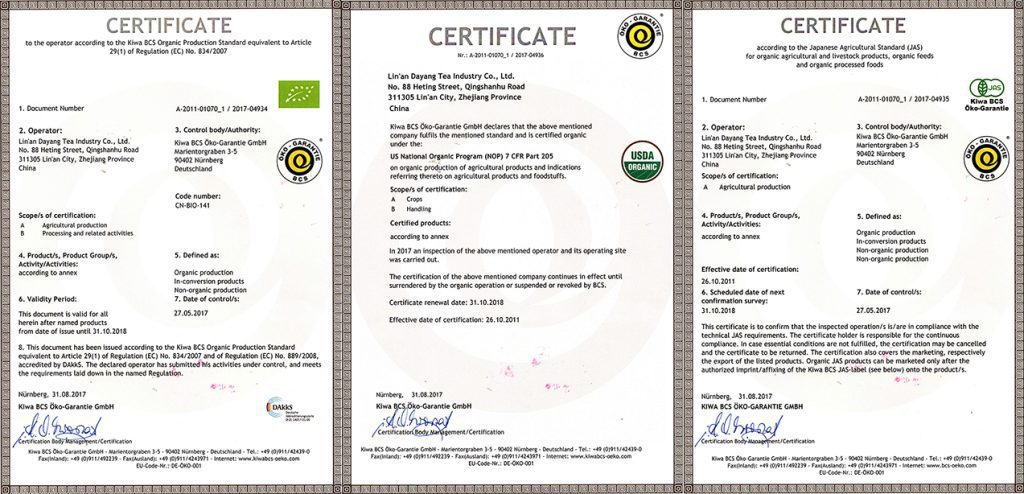 In addition, synthetic chemicals are designed to stimulate production. While these methods may increase the yield of a crop, there is a cost of quality. An organic tea grower uses more natural processes to create a sustainable yield. These practices are reflected in the flavor of the tea, and a better nutritional content.

⑶ Dayang Matcha is Better For the Environment
Organic tea farming practices don't rely on synthetic pesticides and fertilizers to maintain a high yield. Organic tea farming relies heavily on the natural breakdown of organic matter, using techniques like green manure and composting, to replace nutrients taken from the soil by previous crops. This biological process, driven by microorganisms such as mycorrhiza, allows the natural production of nutrients in the soil throughout the growing season, and has been referred to as feeding the soil to feed the plant.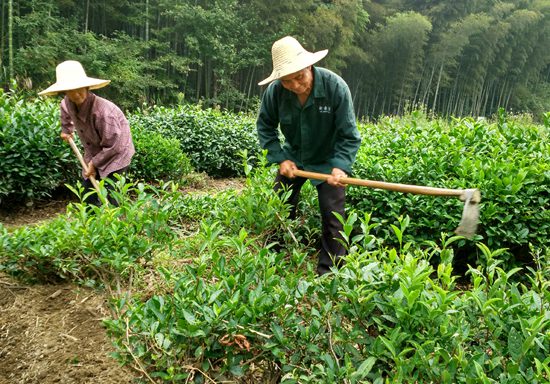 Synthetic fertilizers play a major role in contaminating the environment. A relatively small amount of the nitrogen contained in fertilizers applied to the soil is actually absorbed by plants. The rest runs off into waterways, where it creates massive "algal blooms." The overgrown nitrate-fed algae starve water of oxygen, suffocating fish and other aquatic life. Runoff nitrogen also leaches into groundwater, contaminating drinking water and creating widespread health hazards.
Pesticide use raises a number of environmental concerns. Over 98% of sprayed insecticides and 95% of herbicides reach a destination other than their target species, including non-target species, air, water and soil. Pesticide drift occurs when pesticides suspended in the air as particles are carried by wind to other areas, potentially contaminating them. Pesticides are one of the causes of water pollution, and some pesticides are persistent organic pollutants and contribute to soil contamination.
In addition, pesticide use reduces biodiversity, reduces nitrogen fixation, contributes to pollinator decline, destroys habitat (especially for birds), and threatens endangered species.
That's why we are proud to keep all our teas free of these synthetic chemicals. When you buy from us, you are investing in good health, a better tea and a better earth.
5. Safety and Product Quality
We conduct tests for viable bacteria counts, coliform counts, mold, and yeast for our matcha products. In addition, we conduct tests for sensory test, physical& chemical test, and residual agricultural chemicals, radioactivity, etc. as necessary at institutions with the capacity to provide official certification and third party organic certification. We have also been developing organic products that comply with the JAS, EU and USDA organic regulations for chemical substances. The test is all positive for EU 471 item and Organic 353 item.
Analysis and Sensory Test:
Physical & Chemical Control

With unique steamed green tea aroma

With unique steamed green tea taste
IMO Test Report (Organic 465 Items):